Chesterton LesMills Body Pump Re-Launch Event
On Saturday, January 18th, we hosted our quarterly LesMills BODYPUMP event in Chesterton to launch the new 112 workout release. Each new release features fresh music and choreography for this strength-based class. Every track is choreographed to the beat of the music focusing on a different muscle group with each song.
During our busier months in October and January we host a big one-day event to introduce the new routines. Participants are invited to pre-register at the Service Desk before the event. We had a great day sweating it out in our camouflage attire with the 28 participants that came to join us!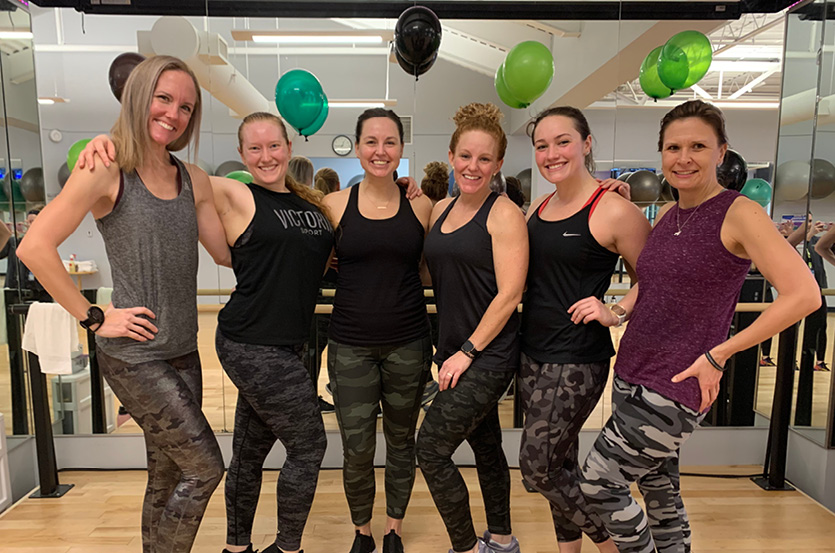 Click here to schedule a tour and speak with a Membership Coordinator