October 2020 Myzone Challenge
We are excited to share that Myzone is running a 'Myzone $25,000 USD Challenge – Work Out To Help Out' throughout October. Simply earn 1300 MEPs and be entered into a prize draw to win a FREE gym membership for a year, for yourself and a friend (up to a combined total value of $1,000*) and 10 Myzone MZ-3 belts for our facility, with an RRP of $1,500. There will be ten winners, with a combined total value of $10,000 prize fund for the winners and $15,000 Myzone belts for facilities.
To enter, users simply follow the prompt to 'opt-in' when the Challenge is presented on your home screen within the Myzone app.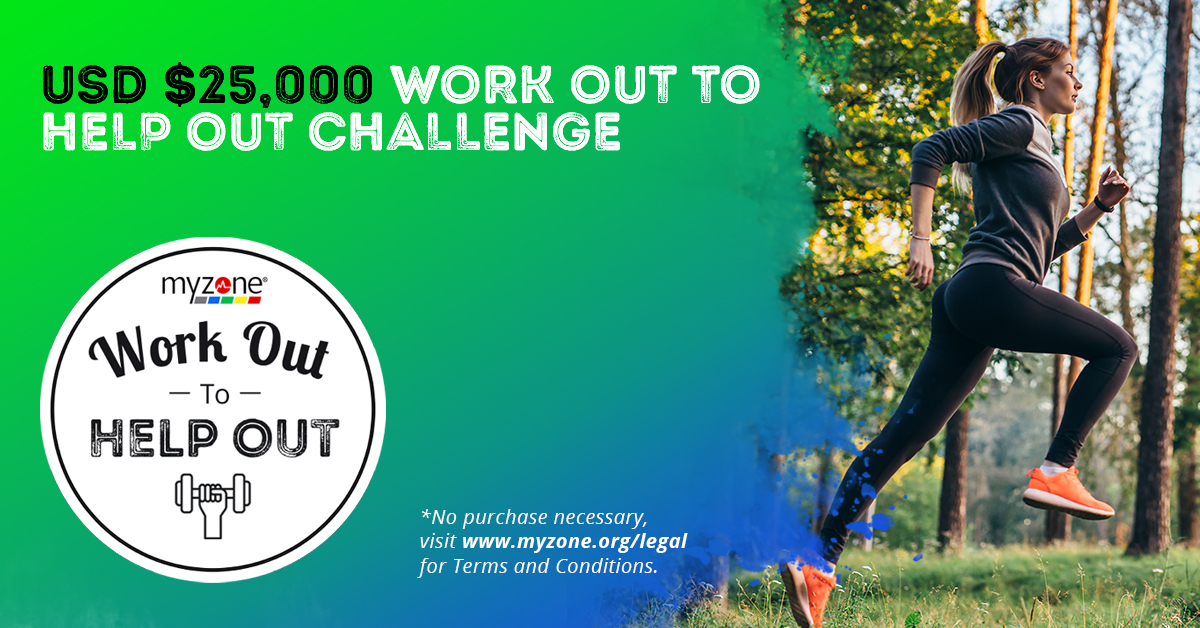 If you don't currently have a Myzone belt, you still have time to join in the Myzone fun. Simply click the discount link here FOHFUS001 for Schererville, FOHFUS002 for Chesterton, FOFHUS003 for Chicago Heights and request a belt to be shipped to your home address. However, no purchase is necessary to enter, visit www.myzone.org/legal for Terms and Conditions.
In these times of uncertainty, exercise makes us feel happy, it reduces anxiety and it keeps us connected. Covid-19 has shaken the world. The more we work out, the more resilience we build and the more physically and mentally able we are to cope with this and future threats from infection and disease. In addition, forced closures are creating huge financial challenges for fitness facilities around the world. Facilities are in need of your help to keep our doors open to continue providing individuals with the opportunity to protect themselves.
Let's join together to celebrate the power of exercise and help fight Covid.
#WorkOutToHelpOut