A NOTE TO SCHERERVILLE MEMBERS REGARDING COVID-19
Updated as of March 25, 2020
Dear Valued Member,
As you know, in accordance with recommendations from the Centers for Disease Control (CDC), World Health Organization (WHO), and Indiana/Illinois legislators, we made the confident decision to close our Fitness Centers on March 16 th . Like you, we want to do our part to flatten the curve of this pandemic. We have been monitoring the situation closely, alongside Franciscan Alliance hospital administration and will provide updates to members via our website , email and social media outlets.
Both Indiana and Illinois Governors have ordered the public to stay home and leave for only essential reasons through April 7, 2020. In the event our closure lasts longer, please rest assured knowing t hat we will take appropriate actions for dues and services during the closure of your facility. We intend to take care of you to the best of our abilities, as we always have in the past.
The purpose of this letter is to alleviate your burden of financial concern. We have directed our billing company, ABC Financial, to cease April dues' payments for all members.
Please note: Not all members will receive their credits the same way. The membership plan you have and how your dues are paid will determine any special attention we need to issue your credit. Upon reopening, if you have not received your credit for some reason, please contact the Business Office at your respective club so we can take care of you personally and promptly.
For all GlobalFit members (Chesterton and Schererville ONLY), you will need to contact GlobalFit directly for all requests for credits at 800-294-1500 or email at customerservices@globalfit.com.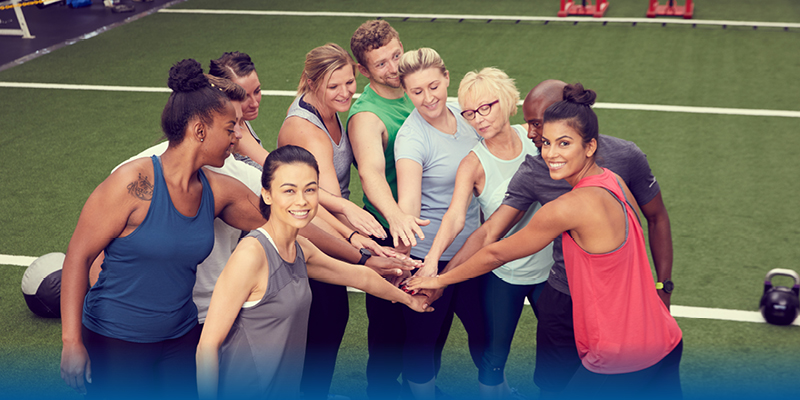 STAY ACTIVE AND CONNECTED
Myzone Challenge - Don't forget to wear your Myzone belt and earn those MEPS as we understand there will be additional communication coming your way about a $10,000 April Myzone challenge!
Virtual Workouts - We know that staying fit and active is our best way to build a strong immune system and stay healthy. As a valued member, here is a FREE option to help keep you active and working out at home. Les Mills has provided a library of over 95 virtual workouts across eight (8) categories. We promise, it won't automatically collect your data and it will remain available as long as the disruption from the Coronavirus continues. To access the virtual workouts please click here .
Stay Connected - follow us on our website , Facebook , Instagram and Twitter to get relevant fitness content and updates. In addition, we will provide member exclusive information via email.
Grab your Myzone belt and STAY ACTIVE
We know that staying fit and active is our best way to build a strong immune system and stay healthy. Here is a free Virtual Class option (click here to view workouts) provided through our trusted Les Mills partner to help keep you active and working out at home. Enjoy 95 free workouts across eight categories. Have fun. Stay active.
We hope you know how deeply we feel for you, our staff and all our Healthcare workers on the front line fighting this virus. We will be praying for all of you. We also feel that we will emerge strong from this crisis. We don't know when, but WE KNOW WE WILL. We look forward to the days ahead when we can reconnect, reunite and reignite our services to you. In the meantime, stay safe and healthy.
If you or someone you know begins showing COVID-19 symptoms, please refer to our website for a list of trusted resources FranciscanHealthFitnessCenters.org.